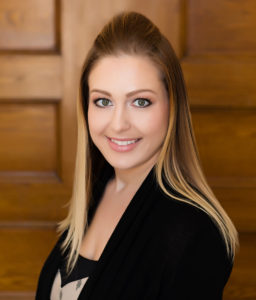 Maureen's LLC has announced that designer Kayla Herrick has won a 2020 Design Inspiration Award. Herrick was one of 7 designers honored in the national competition.
The 2020 Design Inspiration Awards celebrate the creativity and functionality of designs created with their 2020 software and is judged by a panel of industry design professionals. 2020 is a software platform that helps professional designers, retailers and manufacturers in the interior design and furniture industries capture ideas, inspire innovation and streamline processes.
Herrick's kitchen design was chosen as the winner of the Amerock Category of the competition. In choosing Herrick's design, Peter Wells, Sr. Manager NPD Design & Engineering at Amerock said "This kitchen design has taken the popular trending theme of contemporary styling and has strikingly laid out a sophisticated and charming way to use on open space. The decision to use natural-toned textures and materials in this custom way while creating beautiful contrasts completely draws you in to this stunning kitchen environment."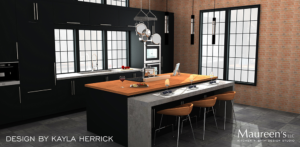 At Maureen's LLC, Herrick specializes in creating ultra-realistic design renderings for clients.  "With 2020 Design, clients are confident in our work and confident they will love every detail of their new space even before the project has begun," said Herrick.
"We are thrilled that Kayla's work has been recognized with this award," said Maureen Plaunt, owner of Maureen's LLC. "She is an incredible designer and such a valuable member of our team. She has an amazing talent for creating realistic renderings that allow the client to get a true feel for what their new kitchen or bath will look like. It's such a helpful tool in guiding the client through the project and builds their confidence and excitement about their new space."
Herrick's winning design will be featured as a 2020 Design Customer Spotlight and at the KBIS Show in 2020.